When Will I Get My Stimulus Check
Posted Thursday, Mar 11, 2021
With so much talk around the stimulus bill, you may be asking, "When will I get my stimulus check?" Since President Biden signed the bill today, it should be soon. Here's the probable timeline: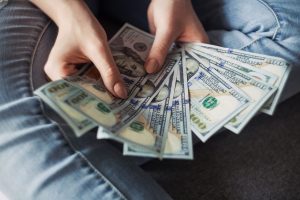 If you received your last stimulus money through direct deposit, you should receive it that way again. And if you did, you could see that money in your account by this weekend. Now some of you may have gotten your 2nd stimulus money late because of the direct deposit glitch that sent the money to your tax-preparer. That glitch shouldn't affect this 3rd round of direct deposits.
If you received an actual check for the 2nd round, you will do so once more. Those checks should start arriving the last week of March. The week after that (1st week of April), those of you receiving the stimulus on EIP cards should start seeing those in the mail. Just a word of caution: the EIP cards from the 2nd round were mailed in a plain envelope, and many were mistaken for junk mail and thrown away. Check your mail before discarding it.
Now as to who will receive a stimulus payment, it once again relies on your adjusted gross income on your most recently filed income tax return. To see if you should file your 2020 taxes before or after the checks are issued, click here. If you filed as an individual and your AGI was below $75,000, you'll get the full $1400 for yourself and any dependents. (And for this 3rd round, as opposed to the 1st and 2nd, you'll receive $1400 per dependent, not just those below 18 years old.) If your AGI was $75,001-$80,000, you'll receive some portion of the $1400. However, if it was above $80,000, you won't receive any. Joint filers will get the whole $1400 if you made less than $150,000 combined, and a partial if you made $150,001-$160,000. Above that, you won't receive a stimulus payment.
So, how you received your last stimulus payment will answer your question of "When will I get my stimulus check?" Your adjusted gross income will influence how much you receive per qualified individual. And the number of dependents you claimed will stipulate how many individuals used in that calculation.
Photo by Alexander Mils on Unsplash