I just spent several hours scouring the internet researching the most reliable used cars, and, unsurprisingly, the lists were surprisingly similar, even when looking at different model year ranges. Since there was some variation among the lists as they regard specific models but little variation among manufacturers, I'm going to structure my list by manufacturer and then list specific models from each. Additionally, I'm going to lump premium manufacturers with their parent companies, for example, Lexus will be included with its parent company, Toyota. So, following are the most reliable cars over the past couple of decades.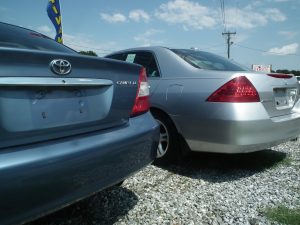 Toyota/Lexus. It should come as no surprise that Japanese cars will top this list. Depending on the particular list viewed, Toyota and Honda are the top two, but Toyota is almost always the top manufacturer. From my calculations, Toyota/Lexus comprises 40% of the top most reliable vehicle models on any given list. The most reliable models most frequently mentioned are: Lexus RX, GS, & ES models; Toyota Highlander, Sequoia, Camry, Corolla, and Prius. Remember, these models appeared most frequently on the lists; however, almost all models of Toyota appeared on some reliability lists. In other words, you can assume a Toyota is reliable no matter which model you're looking at.
Honda/Acura. Like Toyota, Honda tops most lists, but not quite as frequently as Toyota. I calculate that Honda/Acura comprises around 28% of the top vehicles on those lists that rank reliability. The models mentioned most frequently are: Acura RDX & TL; Honda CR-V, Pilot, Accord, and Civic.
At this point, the reliability lists diverged more so than for the top two. However, Japan still made a fair showing. For the percent of models included on these lists, either Subaru or Nissan/Infinity would be third. With the Subaru, the Impreza models were frequent on some lists, but totally absent on others. With Nissan/Infinity, the most commonly named models for reliability were some offered from Infinity: QX4, QX56, and M35.
After this, I would say that certain Fords (F-150, E250, and Fusion) were listed about as frequently as certain Volvos (S40 and S60)
Beyond these manufacturers, the reliability lists would sometimes mention one offering from BMW, Mazda, Mitsubishi, Kia, GMC, or Chevy. I'll not take the time to list those individual models because the lists differed on which of these manufacturers to include and differed on which specific models from those manufacturers.
My advice, and this is coming from a fan of European cars, buy Toyota or Honda. This is no condemnation of the other manufacturers; this is simply a recommendation based on data coming from multiple sites, sites which based their lists on scientific approaches to data acquisition.
Photo courtesy of reasonablerides.com