Most Bang for Your Buck- Great Performance for $10,000 or Less
Posted Friday, Nov 23, 2018
We've all seen the lists with titles containing "Most bang for your buck" that compare cars costs to their respective performance. However, most of these lists deal with the new vehicles for each model year. While it is true that car performance in general is at an all-time high, new cars, whether performance oriented or not, depreciate as soon as they're purchased. So, it seems that getting the most bang for your buck would necessitate buying a used car, so that's what we're going to look at here. However, in this particular list, we're going to only look at those cars for around $10K or less- that puts performance in the hands of most of us. Besides, who wants to thrash a new, immaculate 'Vette or Mustang? Well, I would, if I wasn't the one paying for it. But below are 15 cars I could have fun in without worrying (too much) about the bank.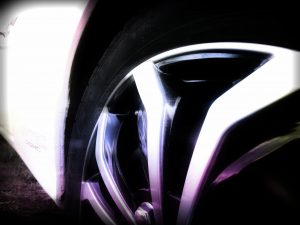 Before we begin, let me explain some of the criteria used in compiling this list. First, the cars have to meet the pricing range. The prices reflected herein are national averages, so you may be able to find the respective models cheaper, which gives you some extra change for mods. Second, the cars mentioned have to have the look; they need to look sporty. After all, this is not a list of the top 15 sleepers, which is a good idea for another post…. Third, specific model years were chosen for particular reasons. For example, the year specified may be the first year in a model's 2nd generation, and no performance upgrades occurred during that generation; the first year will have the same performance for the lower price. Fourth, the car should be pretty common so that replacement and aftermarket parts are available and affordable. Lastly, the cars are rated by acceleration (0-60mph times), not horsepower- you can have a lot of power and a lot of weight, and not have a sporty car (think 1970 Eldorado with its 400 hp 500ci engine). In order to rate the cars based on acceleration versus price an equation was developed that yielded a Most Bang for Your Buck quotient (MBFYB); this equation is a fair way to compare acceleration for each dollar spent. So let's look at the top 15 in order of ascending performance.
15. 2003 Mini Cooper S. $6000. 163 hp. 0-60= 7.7 secs. MBFYB= 3.83
14. 2006 Mazda Miata. $8500. 170 hp. 0-60= 6.7 secs. MBFYB= 3.88
13. 2003 Toyota MR2 Spyder. $8200. 138 hp. 0-60= 6.8 secs. MBFYB= 3.90
12. 2006 Nissan 350Z. $10,700. 300 hp. 0-60= 5.7 secs. MBFYB= 4.02
11. 2007 Scion tC. $6300. 161 hp. 0-60= 7.4 secs. MBFYB= 4.13
10. 2008 Subaru WRX. $9800. 227 hp. 0-60= 5.8 secs. MBFYB= 4.29
9. 2006 Honda Civic Si. $7500. 197 hp. 0-60= 6.7 secs. MBFYB= 4.40
8. 2005 Chrysler Crossfire SRT-6. $10,700. 330 hp. 0-60= 5.2 secs. MBFYB= 4.49
7. 2004 Toyota Celica GT-S. $6000. 180 hp. 0-60= 7.2 secs. MBFYB= 4.67
6. 2005 Ford Mustang GT. $10,500. 300 hp. 0-60= 5.1 secs. MBFYB= 4.67
5. 2001 Acura Integra GS-R. $5000. 170 hp. 0-60= 7.3 secs. MBFYB= 5.40
4. 2002 Acura RSX Type S. $6000. 200 hp. 0-60= 6.7 secs. MBFYB= 5.50
3. 2008 Chevrolet Cobalt SS. $7500. 260 hp. 0-60= 5.8 secs. MBFYB= 5.60
2. 2002 Pontiac Trans Am. $8600. 310 hp. 0-60= 5.1 secs. MBFYB= 5.70
1. 2006 Mitsubishi Eclipse GT. $6400. 263 hp. 0-60= 5.8 secs. MBFYB= 6.56
As you can see, some of these numbers are surprising. But what does all of this mean? It simply shows the amount of acceleration you can purchase with each dollar that you spend. And, you'll notice that some cars leave ample money for modifications. In this way, you could possibly end up with a car that has a very high Most Bang for Your Buck quotient. Either way, this list will help inform you as to how most wisely to spend your money for a car that you may not drive so wisely.
Sometime soon, we'll look at the best performing used cars below $20,000. You'll then see what a deal some of those cars listed here really are.
Photo courtesy of reasonablerides.com